Hello! I'm Alex.
I write code and teach people stuff.
Sometimes, I do both at the same time.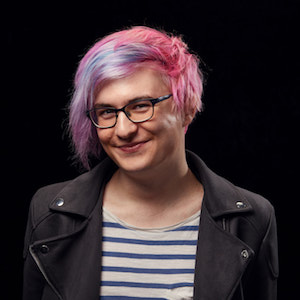 I'm a full-stack developer who specialises in creating delightful, high-performance web applications with React and Node.js. I have 5 years experience building apps, games and tools for the web.
I've been teaching & facilitating as long as I've been coding. I've run courses on web programming for beginners, taught business executives to build their own IoT devices, and introduced 7-year-olds to game design.
Previously, I created Erase All Kittens, a game that teaches children aged 8+ how to code. You should have a go! Over the last few years, E.A.K. has introduced hundreds of thousands of children to coding.
I'm currently available for part-time freelance work as a full-stack developer. I can also offer workshops and training on front-end performance tuning, GraphQL, and React.
Get in touch! 🦄